Have you heard horror stories about the pain and discomfort of Connective Tissue Gum Grafting? The old days of harvesting new gum tissue from the roof of your own mouth are gone! No more post op pizza burn pain!
Allograft tissue grafting has changed the game. If you have gum recession and exposed root areas that are more susceptible to cavities and tooth sensitivity then Artistic Dentistry of Atlanta has the answer for you!
These photos are of an actual patient at our office. He reported with upper canine gingival recession. Photo one is the pre-op showing gums that are too high and a dangerously exposed root surface. The post-op photo shows our amazing results where his gums are back exactly where they belong.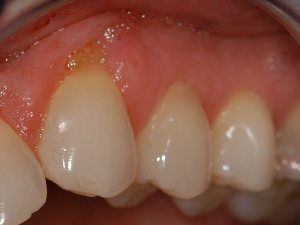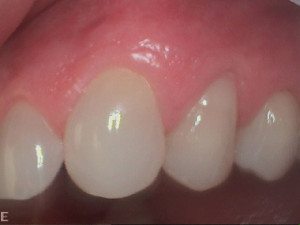 Great case, right! The best thing about it was that the patient did not have any surgery on the roof of his mouth to "get" tissue for the graft. So there was no extreme pot operative discomfort.
Call us today for a consultation about your gum graft needs. And experience what many of our patients already have…virtually pain free, successful gum grafting at Artistic Dentistry of Atlanta!